Mexican Specialities
(Pause your cursor on the photo to see the species name. For some of the birds, you can click on the birds for more info... )
Photo copyright Andrew Wilson

....

Photo copyright Phillip Coffey

....

Photo copyright Peter Weber

....

Photo copyright Jean Coronel

....

Courtesy of Ducks Unlimited, Mexico

....

Photo copyright Richard Garrigues

...

Photo copyright Bill Scholtz

....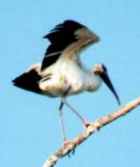 Photo copyright Jean Coronel

....


....

Photo copyright Jean Coronel

....

Courtesy of Ducks Unlimited, Mexico

....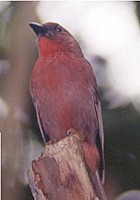 Photo copyright Marcus Martin

....

Photo copyright Jean Coronel

....

Photo copyright Peter Weber

....

Photo copyright Jean Coronel

....

Photo copyright Marcus Martin

....

Photo copyright Jean Coronel

....

Photo copyright Don DesJardin

....

Photo copyright Jean Coronel

....

Photo copyright Greg Lasley

....

Photo copyright Jean Coronel

....

Photo copyright Guido Band

....

Photo copyright Jean Coronel

....

Photo copyright Greg Lasley

....

Photo copyright Marcus Martin

....

Photo copyright Tyler Hicks

....


Photo copyright Jean Coronel
...
....El Cielo Biosphere Reserve is a 356,872-acre site stretching from the

eastern to the western slopes of the Sierra Madre Oriental. The tropical forest around the town of Gomez Farias near El Cielo is a paradise for birdwatchers with species such as the warbling vireo, amethyst-throated hummingbird and least pygmy-owl. Bird list. Or check out Troy Gordon's site on El Cielo. Also this site.

...
....Sierra Gorda Biosphere Reserve - Encompassed in this relatively

small area is a broad range of almost unexplored ecosystems.

...
....Birding in Mexico's Copper Canyon - Written by Keith Albritton,

guide in Batopilas and Bird Expert. Incised in the Pacific slope of the Sierra Madre Occidental, the network of canyons known collectively as "Copper Canyon". Easily one of the largest and most complex canyon systems in the world, the area contains a vast array of habitats. It is the combination of these habitats that allow for such a diversity of resident, migrating, and wintering bird species; more than 400 in all!

...
....Bird Watching in Mexico - Mexico is habitat to hummingbirds,

woodpeckers, macaws, parrots, vultures, toucans, and quetzals. Few places in Mexico are without our feathered friends, though some places are particularly good for bird-watching, such as southern Mexico (El Triunfo in Chiapas, Calakmul in Campeche and Celestun, and R'o Lagartos and the Sian Ka'an in Quintana Roo).

...
....Birding in Mexico - Puerto Vallarta - With more than 300 species of

birds, Puerto Vallarta is called El Paraíso or Paradise. This site provides maps, checklists, and information on specialities and endemics.

...
....Ixtlan de Juarez: Oaxaca's Northern Sierra - by Norma Angelica

Montes R. and Gustavo Ramírez Santiago. The Northern Sierra is the perfect destination for nature lovers, since it is home for an array of plants and animals, including five hundred species of birds.

...
....Oaxaca at Christmastime - This commercial site provides an itinerary

regarding birding in Oaxaca. The area has also acquired a reputation among birdwatchers, for in the immediate surroundings of the city one can find a variety of habitats, from desert and oak-thorn scrub to pine and cloud forest. Birds of at least three distinct faunal regions occur here, among them many of Mexico's most notable endemic species.

...
....A Site Guide to Puerto Peñasco, Sonora, Mexico - by Peg Abbott.

Looking for an great winter escape fairly close to home? A mere four-hour drive from either Tucson or Phoenix will bring you to a beautiful, white sand beach and fabulous birding. Puerto Peñasco lets you capture the exotic without the time and expense of a long vacation. It is quickly emerging as a popular location for birders.

...
....World Conservation Monitoring Centre - information on protected

areas in Mexico, includes information on:

...
....El Triunfo Biosphere Reserve - by Fulvio Eccardi and Cesar Carrillo

- in the highlands of the Sierra Madre de Chiapas. See also this site by Philip D. Tanimoto, November 1997.

...
....Calakmul Biosphere Reserve - The Calakmul Biosphere Reserve in

southern Mexico protects 723,000 hectares of some of the most important humid tropical forest in Mesoamerica. Home to 350 different kind of migratory and native birds (including the threatened great curassow), as well as howler and spider monkeys, the Reserve also provides habitat for five of the six species of cat found in Mexico.

...
....The Birdlife of Sian Ka'an Biosphere Reserve - With an amble list

of 345 species, (which would no doubt increase with special attention given to the migrating shorebirds), Sian Ka'an is certainly well worth a visit by birdwatchers. The total number of species represents 33% of all species identified for the entire country of Mexico and 67% of those reported for the Yucatan Peninsula.

...
....The Ría Celestún Biosphere Reserve, by Sonja Macys, November

1996. This reserve is best known for its spectacular
flocks of American Flamingos, can be reached by car. Take Highway 281 through Uman or Hunucmá and follow signs for Celestún. Over 320 species have been identified in the Biosphere Reserve of which many are permanent residents. For the true bird watcher, the best time to visit is in the winter when migrants abound.

...
....Ría Lagartos, Yucatán - The Ría Lagartos estuary is located 270km

from Mérida, the capital of the province on the northeast coast of the state of Yucatán. The area is considered outstanding for birds, with a total of 72 migratory and 141 resident species. The symbol of the reserve is the Greater Flamingo and the area is an important nesting site for this species. More information.

...
....The El Eden Reserve - El Eden is only 2 hours away from Cancun

(30 miles to the northwest) in the state of Quintana Roo, Mexico. It is located in the outstanding bioregion known as "Yalahau" (in Maya means "where the water is born") at the northeast tip of the Yucatan Peninsula. In addition to El Eden, this region includes the protected areas of Ria Lagartos, Isla Contoy and Yum Balam.

...
....La Laguna de Santa Maria del Oro, Nayarit, Mexico. Birding at a

volcanic lake - A subtropical birders paradise. There are a large number of birds in different habitats (lake, streams, fields, roadside, mountain, and urban) in a relatively small area, offering excellent winter birding in a moderately warm and dry climate. Includes a local bird list. Visitors can also look for Ben Wassick at Koala Bungalows, where he spends most of the winter. There are accomodations and an RV park there, which is rare for a good birding site in Mexico. Or e-mailBen Wassink - "When I'm there, I do take birders around and help them in anyway I can. I'm not a professional guide, so I don't charge people."

...
....Raptor Rapture in Veracruz - Tropical Conservation Newsbureau -

January, 1997. The raptors, or birds that hunt, come from all over North America, funneling down through the narrow waist of Mexico and Central America to their wintering grounds. Geography and favorable winds condense the birds over Veracruz during their journeys south and north.

...
....Birds of Cozumel - A brief paragraph part way down this page of

general information about Cozumel identifies a few key birding locations.

...
....Iowa Ornithological Member's Mexican Adventure - An illustrated Trip

Report by Matt Kenne. On Friday, February 13, 1998, a diverse group of Iowans met at the Monterrey Inn in Laredo, Texas, to embark on a birding trip through Tamaulipas and San Louis Potosi, Mexico with Bob and John Cecil.

...
....Manzanillo - The laguns of Manzanillo are a good place to see all the

wild birds, especially at the Lagun of the Garzas and the Lagun of the Cuyatlan. Maps are included on the site.

...
....Gandoca-Manzanillo National Wildlife Refuge - 358 species of birds,

such as: crested mandible toucan, ornate hawk eagle, red-lored parakeet and the red-capped manakin and harpy eagle.

...
....Birding in Mexico - by the Rio Grande Valley Bird Observatory

reports of research trips and tours to:

Lake Catemaco
E. San Luis Potosi and N. Veracruz
Catemaco, Una Vez Mas!
Sierra Gorda, Queretaro

...
....Man and the Biosphere Reserves in Mexico - clickable map

showing location of reserves.

...
....Birding the State of Sinaloa, by Alwin A.K. van der Heiden.

Information is provided here on birding in Mazatlan Sinaloa, the Sierra Madre Occidental, and the Pacific lowlands and foothills.

...
....Marismas Nacionales International Reserve, Sinaloa and Nayarit,

Mexico. Part of the Western Hemisphere Shorebird Reserve Network.

....
....Trip Report: Desierto de los Leones Recreational Park, Mexico City -

by Charlie Moores. March 2005.

....
....Trip Report: Birding and Duding in Yucutan and Belize, July 26 to

August 31, 2003. By Tim Allwood and Claire Stephenson. There's no feeling like that of the roar and pull of the engines of a jet as you travel down the runway, and this year our destination was the endemism hotspot of the Yucutan peninsula in Mexico, and Belize. After last year's epic expedition into darkest Peru we fancied a slightly more sedate trip with the chance to relax, swim, meet a few people and generally doss about with a beer or two. This area has many endemic species and subspecies (a fair few probable splits in the pipeline) along with many more species endemic to the wider area of Central America.

...
....Mexico Travel Diary - March 14 - 31, 2002, by James Ownby.

The best place to find the Tufted Jay, endemic to the Sierra Madre Occidental in western Mexico is Barranca Rancho Liebre, a canyon near the Mazatlan - Durango highway in Sinaloa state.

...
....Mexico Trip Report - 2001. By Nicholas Block. Three other college

students and I recently made a 10-day road trip to northeastern México, concentrating on the El Naranjo/Gómez Farías and Tlanchinol regions. We hoped to see all the northeastern endemics and as many other Mexican specialties as possible. We missed one endemic, unfortunately, most likely due to the fact we spent little time in the best habitat for it. However, the trip was very successful overall, logging 262 total species without any coastal birding at all and little lowland or wetland birding.

...
....Trip Report: Yucatan Peninsula (incl. Tikal – Guatemala) -

by Daniel Kronauer and Frank E. Rheindt. From Dec 14 through 22, 2000, we traveled around on the Yucatan Peninsula on what we term a "combined birding and herping" trip. The reason we opted for Yucatan is its high endemism and easy accessibility from the U.S. One of us (DK) is a passionate herpetologist, while the other (FER) is an avid world birder, but fortunately the areas of interest for both animal groups coincide well, so we could each just concentrate on the respective group upon arrival at the sites. Information is provided on:

Felipe Carrillo Puerto
Tikal
Cobá
Isla Cozumel
Rio Lagartos

...
....Mexico Trip Report: 27 Jan - 22 Feb 1999 by Jon Hornbuckle.

I undertook a Mexico "clean-up" trip, excluding the northeast, having already briefly covered Yucatan and Sierra de Atoyac, plus Guatemala. This followed 10 days in Cuba and so started in Merida, for the three coastal endemics, before proceeding to Oaxaca, southern Chiapas, Jalisco and Colima, San Blas, southern Baja (mainly for whales), and the Mazatlan area. The trip was quite successful except in Chiapas where we were unlucky with the owls and chose a degraded locality in the morning, exacerbated by too little time.

...
....Birding trip report: West Mexico 21 November to 3 December 1999 -

by John van der Woude. For the birding we focused on four regions: 1. San Blas in the state Nayarit at the Pacific Ocean, for the moist tropical and subtropical zones, 2. The coast (Pacific as well) of the state Colima for the dry tropical zone, 3. The volcanoes of the state Colima for the different, mostly moist mountain zones, 4. Several sites on the central, often rather dry, mountainous plateau, with large lakes.

...
....Mexico Trip Report - 23 January - 20 February, 1998. By Greg Roberts.

Provinces of Nayarit, Jalisco, Colima, Oaxaca, Quintana Roo, Yucatan.

...
.....Yucutan Birding - by Stephen Marks. Scroll right to the bottom

section of this page to see some Yucutan highlights.

...
....Trip Report:Copper Canyon, Mexico, 21-31 March, 2003. By Mary ...
....Trip Report for Northeast and Central Mexico, May 17th-24th 2003 -

by Oscar Carmona. I led a group of 6 people from the Dallas-Fort Worth area on a birding/history tour of NE and Central Mexico. About half the time was spent looking for birds and the other half was visiting museums and missions. The following is a report of the locations visited, birds seen, hotels we stayed at, and restaurants we ate at.

...
....Trip Report: Chiapas, Mexico - March, 2002 - by Don Roberson.

El Triunfo is one of the most remote places one can reach in the Neotropics. It is a beautiful cloud forest on the continental divide high in the Sierra Madre de Chiapas, Mexico (and very near the Guatemala border). It is either a three-day, 22 mile hike gaining over 6000' in elevation up the Pacific slope (as we did in April 1986), or a one-day, 8 mile climb of 2400' elevation from the east side (as we did in March 2002). Either expedition is a physical challenge but the rewards are astonishing. The colors and contrasts of the life zones one traverses, and the beauty and mystery of the birds and wildlife encountered, are breathtaking.

...
....Trip Report: Quintana Roo/Yucutan - May-June 2002. By Chris

Spagnoli. I took a trip to Quintana Roo and the province of Yucatan from May 25 through June 4, 2002, with a group of my insane friends. Although they are not birders, they take a real interest in my hobby and helped in spotting birds when we did joint side trips to attractions such as the Mayan ruins. This was my first birding trip to the tropics. My goal was to get one hundred life birds. The season was such that the North American migrants had long departed, so my total species count was not particularly high. The positive side of that was that virtually all of the birds I saw were life birds and I was not distracted by the movements of familiar species.

...
....Mexican Trip Reports - for an outstanding series of Mexican Trip

Reports - see Blake Maybank's "Birding the Americas: Trip Report and Trip Planning Repository". A great collection of over 100 trip reports from the states of:

Baja California
Chiapas
Colima
Durango
Guerrero
Hidalgo
Jalisco
Mexico City
Nayarit
Nuevo Leon
Oaxaca
Quintana Roo
San Luis Potosi
Sinaloa
Sonora
Tabasco
Tamaulipas
Vera Cruz
Yucatan
Multi-State trips, four or more States

...
....Trip Report - West Mexico: Colima and Jalisco - March 5-12, 1995 -

by Carol Schumacher. Focus on lowlands from Manzanillo north toward Barre de Navidad.

...
....Trip Report - Mexico - West Central, Nov.-Dec. 1996

By Garry George. Here's a long trip report from a Thanksgiving trip to San Blas, Colima, Volcan de Fuego near Colima and near Manzanillo.

...
....Trip Report - Mexico - Ixtapa, Dec. 96-Jan. 97

By Timothy Barnekov. This is a report of a trip that my wife and I made to Ixtapa/Zihuatanejo, Mexico, between December 28 and January 5, 1997. We recommend this trip for those who want to combine relaxing in the sun and sea with some reasonably good birding. This birding needs to be done along the coast because, much to our dismay, we discovered that any venturing into the foothills is extremely dangerous even for a sizable group.
...

....Trip Report - Mexico - Yucatan, 1/13-17/97

By Jeff Perkins. First of all, as far as familiar North American songbirds go, winter in the Yucatan is like a good spring day in High Island. 13 familiar warbler species, 5 vireos, Least Flycatchers and Wood Thrushes were everywhere we turned. And then came the Mexican endemics. The woods were a riot. See also another one of Jeff's trip report on the Yucatan.

...
....Trip Report - Yucatan Peninsula, 22-30 September, 1995 -

The last week in September my non-birding (but indulgent) wife and I took advantage of the present cheap airfares and hotels within Mexico, and risked hurricanes. Advantages of Yucatan in September are off-season hotel rates ($15-40); few tourists at the Mayan sites, except at Chichen Itza and to a lesser extent Uxmal and Tulum; a flood of migrants; and (I think) the easy viewing of a large part of the Flamingo flock, midway between its less acessible breeding and wintering lagoons.

...
....Yucatan Trip Report - Jeff Perkins. OK, I'm hooked. This was our

first birding adventure south of the Rio Grande. Although only a very quick taste, this birding in a strange land brought back that thrill of discovery and adventure we all had when we first pointed our binocs at a tree.

...
....Trip Report, Durango/San Blas , Mexico. By James Norman Paton

What follows is a report of a trip I and another birder took March 18 - 24, 1995 to Durango and San Blas, Nay. in Mexico. In was done from El Paso in my car, and may be of particular interest to border residents who have not yet ventured into Mexico.

...
....Mexico - Yucatan, Chiapas and Tikal Trip Report - February, 1997

by Mark van Kleunen. In February 1997, we took a three week trip to Southern Mexico including a two day excursion to Tikal, Guatemala. Our daily activities mainly consisted of birdwatching. We wanted to see as many of the Yucatan and Cozumel endemics as possible, but we also visited the lowland rainforest, highlands and pacific slope of Chiapas.

...
....Trip Report - Puerto Vallarta, Jalisco, Mexico, Oct 4-11, 1996.

By Wayland B. Augur. All in all, it was a great trip! I'd like to do it again with another birder who can put up with the heat; another person to work out Ids of complicated Flycatchers and Pelagics would have been very nice, and who knows how much my single pair of eyes missed!

....
....Trip Report: Central America (A birding travel report on: Mexico,

Guatemala and Belize) - 16 March - 12 April 1991, by Michiel de Boer. This is a report of a birding holiday of four weeks in Mexico, Guatemala and Belize. We didn't book anything in advance (except for the flight) didn't rent a car and still visited all the good spots we wanted to visit. It was a great pleasure and a terrific experience, we would recommend to any birdwatcher or nature-lover. The planning of this trip relied on sources like travel-reports. By writing this report I hope I can contribute to the planning of trips of other people.

....
....Mexico Trip Reports - Blake Maybank's great trip report archive

holds many more trip reports on various parts of Mexico.