Tanzania Specialities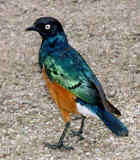 Photo copyright Ross Warner

....

Photo copyright Nigel Blake

....

Photo copyright Ross Warner

....

Photo copyright Gerard Mornie

...

Photo copyright Brian Schmidt

...

Photo copyright Ross Warner

....

Photo copyright Stefan Tewinkel

...

Photo copyright Eric Van Poppel

....

Photo copyright Allen Chartier

....

Photo copyright Gerard Mornie

...

Photo copyright David Geale
....
.....
....Coastal Forests Project Tanzania - Important Bird Areas by Neil

and Liz Baker. Detailed information is provided on the following areas:

Pangani
Lindi
Muheza
Rufiji
Handeni
East Uambara
Mtwara
Newala
Bagamoyo
Kilwa
Kisarawe

...
....Tanzania's Natural Attractions - Tanzania has some world famous

natural attractions. They include Mount Kilimanjaro, the Serengeti National Park , and the Ngorongoro Conservation Area. Less famous attractions but which are worth a visit are parks in the western and southern parts of the country, such as the Selous Game Reserve. This site provides information on all Tanzania's national parks and game reserves. Another site on the parks and reserves.

....
....Tanzania Birding Destinations - this commercial site provides

information on a number of key birding locations in Tanzania, including:

Arusha Park
Ngorongoro Crater
Lake Manyara Park
Tarangire Park
Serengeti National Park
Mikumi National Park
Udzungwa National Park
Usambara Mountains and Amani Nature Reserve

....
....Tarangire National Park - Mkungunero District - In the extreme

southeast corner of the park there are several pools of fresh water which form oases in otherwise dry country. These pools attract a wide variety of water birds and mammals.

....
....Serengeti National Park - Over 350 recorded bird species include 34

species of raptors, six vultures, plus kori bustard, ostrich, lesser flamingo, and several with a comparatively restricted distribution such as rufous-tailed weaver.

....
....Selous Game Reserve - The rich birdlife includes

knob-billed duck, southern ground hornbill and bateleur eagle.

....
....Ruaha National Park - Tanzania's best kept secret is the Ruaha

National Park - due to its relative inaccessibility, Ruaha is Africa as it once was centuries ago, yet with all the comforts that today's traveler expects. Thousands of birds flock to Ruaha on their annual migration from Europe to Asia, and 465 bird species have been sighted in the park. The park's residents include kingfishrs, plovers, hornbills, green wood hoopoes, bee-eaters, sunbirds and egrets.

....
....Tanzania's Tourist Profile - The wildlife resources are among the

finest in the world. They include, in the north the Serengeti plains, the Ngorongoro Crater, Mount Kilimanjaro, and Lake Manyara. In the south, the Selous Game Reserve, Mikumi, Ruaha, Gombe Stream, Mahale Mountains and Katavi national parks, and Ugalla Complex. Links are provided with information on all these sites.

....
....An Annotated List of the Birds of Gombe National Park, Tanzania.
....
....Trip Report: Tanzania - 11th August to 31st August 2003, by Mark

Sutton. Our initial plans were to spend the first half of the holiday in Kenya, with the second half in Northern Tanzania, but due to terrorist threats the UK Government were advising against travel to Kenya. As a result we could not get insurance cover for Kenya, this combined with our personal safety concerns meant we changed our plans to a purely Tanzanian trip at quite short notice.

....
....Trip Report: Tanzania - 14th December 2000 to 9th January 2001 -

by David B. Collinge. Tanzania was both a marvellous and shocking experience. This was my first visit to Africa and I was not prepared for the extent to which Africa differs from Europe. In addion to accounts of the individual sites visited, summary lists of the bird and
mammalian life seen are provided and practical information about getting around.

...
....Trip Report: Kenya & Tanzania - October 12 to November 8, 2000.

By Linda Lee Baker. The animal & bird watching was excellent in each country, but was far better in Tanzania. This was our fourth trip to the continent (South Africa, Botswana, and Zimbabwe previously), and we saw more animals than in the last 3 trips combined.

....
....Trip Report: Tanzania: September 10 - November 30, 2000. By Henrik

Gustafsson. This trip was a part of my teacher-training program and not a pure birding trip. My time in Tanzania began with three weeks of work in a secondary school in Marangu. After this, I went on a four-day safari visiting Tarangire, Ngorongoro Crater and Lake Manyara. After a few more days back in Marangu I went out travelling again, mostly in the Zanzibar Islands. Tanzania is a beautiful and friendly country that I without doubt can recommend a visit to.

....
....Tanzania and Kenya Trip Report - October 7-27, 1999 by David Kelly.

My annual holiday this year was to be in Australia but the friends we were going with couldn't make it, so my wife, Lillian, and I decided to go to Kenya. From the UK one of the most economical ways to visit Africa is to go by overland truck. This means that you follow a preset itinerary and that you have to camp but we had a good time.

....
....Trip Report: Tanzania - by Ross Warner. In December 1997,

my wife and I went on a two-week photography safari to Tanzania. We flew to Arusha, Tanzania by way of Amsterdam, and then traveled to the following locations:

Serengeti National Park
Ngorongoro Conservation Area
Tarangire National Park

....
....Tanzania Trip Report - Dar-es-Salaam, Selous's Game Reserve

and Morogoro - 25 September to 1 October 1993 by Michael Mills

....
....Trip Report: Tanzania: September 1999, by J. P. Paris. A friend

called me in January, 1999 and asked me if I wished to join a small group of 5 for a trip in Tanzania in September. I did not take long time to accept! The trip was very classic in fact. We visited the main National Park of the North Tanzania.

....
....Tanzania and Kenya Trip Report - 30 June to 20 July 1996 by

Michael Mills. This trip report covers Nairobi, Amboseli NP, Arusha, Arusha NP, Tarangire NP, Ngorogoro Crator and Serengeti NP.

....
....Trip Report: Kenya, Tanzania and Malawi, February 1996.

'Cheating' for Southern African Species North of the Zambezi River, by Mike Pope and Grant Dunbar. It was the following extract of an article about birding in Kenya that caught my attention about what really does lie north of the Zambezi. It comes from "Where to watch birds in Africa." 'Expect to see more birds than you can possibly imagine in Kenya. Some bird tour companies notch up to 600 species in 2 weeks and 700 species in 3 weeks. In 1991 Brian Finch set the African record by notching up a staggering 797 species in just 25 days, this also included 70 mammal species...'

....
....Trip Report: Tanzania, January 2 - February 4, 1998 - by Gonçalo ....
Factoids taken from Where to Watch Birds in Africa - by Nigel Wheatley.