Oregon Specialities
(Pause your cursor on the photo to see the species name. Click on the birds for more info... )
Photo by Don Baccus
Photo copyright Don DesJardin
Photo copyright Douglas Herr
Photo by Jim Stasz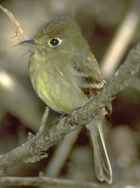 Photo copyright Peter LaTourrette
Photo copyright Don DesJardin
Photo copyright Erik Breden
Photo copyright Peter Weber
Photo copyright Jan Kåre Ness

Photo copyright Alain Hogue
Photo copyright Eric Breden
Photo copyright Jan Kåre Ness
...
...
....Klamath Basin NWR and the Tule Lake National Wildlife Refuge

are in southwestern Oregon and northern California, less than 30 miles apart. See also this site.

...
....Short guide to winter birding in the Klamath Basin -

Copyright © 1996, Don Baccus

...
....Springtime in Malheur Country! - guide covers a large

portion of southeastern Oregon centered around the Malheur National Wildlife Refuge

...
....Malheur National Wildlife Refuge
...
....Important Bird Areas in Oregon - Many of these areas are unique

biomes and have an assemblage of species, thus qualifying for more than one reason.

...
....Oregon Birding Maps - online maps are available for:

Oregon National Wildlife Refuges
Willamette Valley National Wildlife Refuges
Ankeny National Wildlife Refuge
Baskett Slough National Wildlife Refuge
Finley National Wildlife Refuge

.......Malheur National Wildlife Refuge

Yaquina Head Outstanding Natural Area
Newport, Oregon

...
....The Bonney Butte Raptor Project - by Don Baccus -

Bonney Butte, a lengthy north-south trending ridge lying south of Oregon's Mount Hood, boasts the largest known fall concentration of migrating raptors in Oregon.

...
....Guide to Shorebird Watching on the North Coast of Oregon - by

Mike Patterson. The Pacific Coast fall shorebird migration is somewhat of a misnomer. It begins in June and is usually well beyond complete before the arrival of the autumnal equinox. This guide has been put together to help shorebird enthusiasts plan their schedule for optimum viewing pleasure.

...
....Birding in Scoggins Valley Park and Henry Hagg Lake - by Greg

Gillson.Hagg Lake is a popular destination for people escaping the city. The lake is on the edge of the Willamette Valley's grassland and oak groves, and the Coast Range's Douglas-fir forest. Birdlife, therefore, is highly rich and varied.

...
....Watching Seabirds from Land in the Pacific Northwest
...
....Seabirds from Shore - Key locations for sighting sea birds from ...
....Birding on the Oregon Coast - With the ocean, there is never

a time of year without good, often exciting, birdwatching. However, the coast is best for birding August through April, and pelicans, common murrers, and puffins are at the coast only during these months. The links on this page will take you on a tour of the Oregon Coast's birding hot spots from north to south.

...
....The NorthWest Bird Guide - by Greg Gillson. This website provides

information and site guides to:

Mt. Hood, Oregon
Coos Bay, Oregon

......Malheur NWR, Oregon

Long Beach, Washington
Portland, Oregon's West Hills
Sauvie Island, Oregon
Seaside, Oregon
Bandon, Oregon
Tillamook, Oregon
Klamath Falls, Oregon
Depoe Bay, Oregon
Lincoln City, Oregon

...
....Great Birding Spots - from the Kalmiopsis Audubon Society, Curry ...
....Seawatching at Boiler Bay - part of Noel Warner's birding site.
...
....Birding in the Oregon Dunes National Recreation Area
...
....The Nature Conservancy of Oregon - preserve profiles

including:

Camassia Natural Area
Sandy River Gorge Preserve
Cascade Head Preserve
Middle Fork John Day River Preserve
Tom McCall Preserve
Lower Table Rock Preserve

...
....Oregon National Wildlife Refuge Index - clickable map

leads to site descriptions for:

Ankeny NWR
Bandon Marsh NWR
Baskett Slough NWR
Bear Valley NWR
Cape Mearas NWR
Cold Springs NWR
Lewis and Clark NWR
Malheur NWR
Mackay Creek NWR
Oregon Islands NWR
Three Arch Rocks NWR
Mid-Columbia River NWR Complex (Toppenish, McNary (Wash.), Umatilla, McKay, Cold Springs NWRs)
Upper Klamath NWR
William F. Finley NWR

...
....The New Oregon Trail - this site provides another

set of links to Oregon's Wildlife Refuges, National Forests, National Wilderness areas and National Scenic Rivers

...
....Oregon Trip Reports - a number of Oregon trip reports are available

from Blake Maybank's "Birding the Americas - Trip Report and Trip Planning Repository".