South African Specialities
Photo copyright International Crane Foundation

..

Photo copyright Peter Nilsson

..

Photo copyright Stefan Tewinkel

...

Photo copyright Hans Martens

..

Photo copyright Erigen Birding Pages

..
Photo copyright Albert Froneman

..

Photo copyright Stefan Tewinkel

...

Photo coyright Eric Van Poppel

...

Photo copyright Jean-Philippe Paris

..

Photo copyright David Geale

..

Photo copyright Nick Lowton

..

Photo copyright Safaricamlive

..

Photo copyright Birdlife On-Line Magazine

..

Photo copyright Cliff Buckton

..

Photo copyright Graham Cooke

..

Photo copyright Marcus Martin

..

Photo copyright Hans Martens

..

Photo copyright Marcus Martin

..

Photo copyright Peter Nilssen

..

Photo copyright Jeff Blincow

..

Courtesy of Tembe Elephant Park

...

Photo copyright Steve Bird

..

Photo copyright Graham Cooke

..

Photo copyright Eric Van Poppel

..

Photo copyright ZOO in the Wild

..

Photo copyright Nigel Blake

..

Photo copyright Sumit Sen

..

Photo copyright Giuliano Gerra and Silio Sommazzi

..

Photo copyright Marcus Martin

...

Photo copyright Steve Bird

...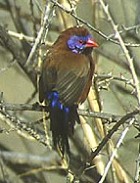 Photo copyright Stefan Tewinkel
Photo copyright Jean-Philippe Paris

....Birding Spots in Southern Africa - the creme-de-la-creme of birding

location guides, this site says it all! Highly recommended. This site has seperate sections for each of the major provinces of South Africa.

...
....Outdoor South Africa - South Africa is a land of dramatic diversity.

Seacoasts, mountain ranges, forests, arid plains, deserts: all have a special quality that set them apart as uniquely South African. This quality is a combination of climate, wildlife and terrain that must be directly experienced to be understood. This site provides links to information on all of South Africa's national parks and reserves.

...
....SAfrican Birding Spots: Locality Guides and Checklists

(always under construction !) This page links you to information on some of the best birding places in Southern Africa. Some places are described on pages on ZABIRDSTUFF, and these are complemented by links to other good sites which provide good on-line information on birding places.

...
....Fatbirder's Guide to Birding in South Africa - South Africa`s

attraction as a birding destination par excellence has to be one of the world`s best kept secrets. Out of a total of more than 820 species (including some splits which are not yet universally recognised) 121 species are vagrants or accidentals, 40 species endemic to South Africa, Lesotho and Swaziland and a further 110 species are endemic (or nearly so) to the southern African sub-continent, i.e. the area south of the Zambezi and Cunene Rivers. This makes South Africa one of the most desirable birding areas in Africa. Add to this a well-developed road system, an excellent network of internal airline routes and a plethora of car hire companies (including the large internationals) and this surely has to be one of the most desirable birding destinations in the world.

...
....Birding in South Africa - South Africa itself has over 900 bird species

- 10% of the world's bird population - and more than 130 bird species are endemic to the country.

...
....Birding Africa's Basement - The Cape to Kalahari - an on-line

site guide to South Africa's Western and Northern Cape Provinces. Cape Town - arguably Africa's most beautiful city - is a phenomenal base from which to go birding in South Africa. Two weeks in the vicinity of Cape Town could yield over 300 species, including 47 of South Africa's 58 endemics and near-endemics, and 126 of southern Africa's 180 endemics, making it an indispensable destination for anyone interested in African birds. This article outlines the best birding spots and routes, specifically targeting endemics, both South and southern African. The amount of time that should be allotted to each route is suggested and the birding, scenery and general tourism features are all scored!

...
....Cape Town Birding - this site includes details on birding, rarities,

pelagic birding, taxomonic discussions, photos of endemic birds and lots of other great information. These web pages aim to link together numerous facets of birding in this remarkably biodiverse region. Pay special attention to the Sample Chapter from Essential Birding - Western South Africa (see Print Resources for ordering information).

...
....Treehaven Waterfowl Trust: Bringing Waterfowl and Wetlands to the

People. Situated 3km from Vereeniging, Gauteng, South Africa, and only a 45 minute drive from Sandton, Johannesburg, Treehaven Waterfowl Trust is an oasis comprising 30 acres of specially developed wetlands dedicated to the world's waterfowl. Housed here are 140 species of waterfowl and have to date bred 113 species, including all 16 South African species.

...
....Birding in Swaziland - Both Malolotja and Mlawula Nature Reserve

are excellent birding spots. More than 280 bird species have been recorded and the reserve is particularly important for its nesting Blue Swallow, Blue Crane, Stanley's Bustard and the flourishing Bald Ibis colony above the Malolotja Falls. 350 species of birds have been recorded in Mlawula, including raptors such as the martial eagle and bateleur, and the rare African fin foot.

...
....Birding in Elands Bay and Surroundings - Between the Olifants

and Berg River Estuaries on the West Coast, lies an interesting stretch of coastline with a number of excellent water bird localities. A full day would be adequate to cover the area fairly thoroughly.

...
....Indicator Birding - General information on birding in Southern Africa,

in and around Pretoria/Gauteng, including an annotated regional list, trip reports and recomended localities one should visit. Includes Checklists and birding information related to the greater Johannesburg area, endemic lists and birding information for the visitor to Johannesburg or Pretoria. Pretoria and nearby Johannesburg are close to a diversity of bird habitats with about 440 species regularly occuring.

...
....South Africa and the Benguela Current - Pelagic Birding by Angus

Wilson - Collision of the cold Benguela Current with the southwestern tip of the African landmass, results in a major upwelling zone. This upward flow brings constant supply of nutrients that phytoplankton require for growth, resulting in an area of particularly high productivity. There are major trawling grounds some 40-60 km off South Africa's Cape of Good Hope and vast numbers of seabirds accompany the fishing fleets. The area is so rich that in winter, it is apparantly not unusual to find 5000 or more seabirds in the wake of an active trawler.

...
....Cape Town Pelagics - This site has two elements: firstly, practical

information about month-by-month seabird seasonality, travel information for visitors, maps to harbour departure points, and more. Secondly, they offer a booking service for the variety of pelagic seabirding trips now on offer off Cape Town.

...
....Important Sites for Seabirds in South Africa - from the Avian

Demography Unit, Cape Town University. Detailed information is provided on:

St Croix Island
Malgas Island
Dassen Island
Robben Island
Seal Island, False Bay
Stony Point, Bettys Bay
Geyser Island
Dyer Island
Cape Recife, Algoa Bay
Bird Island, Algoa Bay

...
....The Zululand Birding Route - A unique self-guided birding route in

Southern Zululand. The Zululand Birding Route offers a range of great birding localities, The entire route encompasses 10 different habitat types which support a total of over 400 bird species, 54% of the total South African species (excluding vagrants).

...
....Guide to Birds of Kruger National Park - This Bird Guide provides a

useful description of some prominent bird species in the Kruger National Park, with more than 500 species found in the Park and over 900 species found in Southern Africa

...
....Eremomela Birding: Michael Mills' Guide to Kruger National Park.

I have been very fortunate to spend the majority of my life in the Kruger National Park. It has stimulated my interest in birds, mammals, reptiles, frogs, trees... in fact anything that lives. I have spent more time birding in Kruger than all other places put together. Over the last ten years I have built up a good familiarity with its fantastic bird diversity. This page is aimed at providing information to birders who wish to visit.

...
....West Coast National Park - Widlife sanctuary and Ramsar wetland.
...
....Marievale Bird Sanctuary, Daggafontien, South Africa
...
....Rondebult Bird Sanctuary, Germiston, South Africa
...
....Birding KwaZulu-Natal, South Africa - With over 650 species,

good roads, easily accessable birding spots, great accommodation, and awesome birds, KwaZulu Natal has got to be one of the most pleasurable birdwatching locations in the world.

...
....Hawana Park, Swaziland - Lynette and Paul Oxley - Swaziland is an

independent monarchy which is situated in southeastern Africa. This Kingdom, one of the smallest in the world is bordered in the east by Mozambique and in the southeast, south, west and north by South Africa.

...
....The St. Lucia System - The St. Lucia System is found at the

southern end of the Mozambique Floodplain and has a subtropical climate, warmed by the Agulhas current. Extending over 155,000ha the St. Lucia System is the largest estuarine system on the African continent, and the wetlands form critical habitats for a large number of species and several communities.

...
....Friends of Nylsvley and Nyl Floodplain - Friends of Nylsvley is

a voluntary organisation dedicated to the conservation and preservation of the Nyl River Floodplain, in South Africa's Northern Province. This unique area is a RAMSAR Wetland of International Importance and has been identified by
South Africa as an Important Bird Area (IBA). Nylsvlei is partially protected in the Nyslvley Nature Reserve and is South Africa's largest ephemeral floodplain.

...
....Tembe Elephant Park - At 300 square kilometres in extent

(190 square miles),Tembe is the third largest game reserve in KwaZulu-Natal, home not only to the unique elephant population but to a profusion of wildlife. Tembe is a bird-watcher's paradise, with more than 340 species recorded in the park - including the rare Rudd's apalis, the rufous-bellied night heron, the Natal nightjar and the Woodward's batis. See also the Bird List from the Park.

...
....World of Birds - Hout Bay, Cape Town, South Africa. Over 3 000

birds and small animals of 400 different species in walk-through aviaries - experience nature up close! Enjoy a fascinating glimpse into the private lives of birds. Get a close-up view of them as they feed, sing, display, socialize, build nests, incubate eggs and feed chicks right before your eyes - an unforgettable experience which changes with the seasons. It is a quick 15 minute drive from Cape Town along one of two scenic drives - either along the coastal route via Camps Bay and Llandudno, or via Kirstenbosch and Constantia Nek.

...
....Birdwatching in Namibia and South Africa Sep.-Oct. 1990, by

Erik Mølgaard, Jesper Meedom & Torben Pallesen. (NOTE: this is a downloadable report in WORD format from the Danish Ornithological Society´s website).The main purpose of the journey was to observe birds and animals and experience the magnifi-cent and vari-ed nature of Southern Africa. The journey was definitely a succes, as we registered a total of 583 species of birds and 61 species of mammals. The weather was very hot and dry in central Namibia, more humid with a few showers in Caprivi, nice and fresh springtime with some wind in the Cape, cold and sunny in the Drakensberg, humid with a few showers in Natal and hot and dry in Transvaal. In Namibia it was the end of the dry season, in Natal and Kruger the wet season should just have started by the time of our visit, but the rains had failed in Kruger. Birdwatching was never restricted by weather or weather conditions.

...
....Nature Parks and Reserves in the North West Province of South Africa.

Includes brief information on Barberspan Nature Reserve, which is an International Ramsar Site, and that is not for nothing. The birds to be seen at Barberspan and its vicinity are amazing. Three different habitat types meet at Barberspan. You can find most of the birds of the dry Kalahari Thornveld, the false grassveld and the typical dry, short grassveld around Barberspan. And then you have the amazing variety and numbers of waders on the pan itself.

...
....South Africa - Directory of Wetlands of International Importance -

includes information on all South Africa's Ramsar designated sites, including:

De Hoop Vlei
Barberspan
De Mond (Heuningnes Estuary)
Blesbokspruit
Turtle Beaches/Coral Reefs of Tongaland
St. Lucia System
Langebaan
Wilderness Lakes
Verlorenvlei
Orange River Mouth
Kosi Bay
Lake Sibaya

...
....Trip Report: South Africa, August 3-30, 1991. By Richard Fairbank.

South Africa is a very modern country, impressively so by any standards, with very good infrastructure (much better than in Britain) and road signs. Scenically very varied, from spectacular mountains (Naudesnek Pass) to industrial wastelands (Richard's Bay), but little indigenous forest remains. The people were generally surprisingly friendly.

...
....Trip Report: South Africa, July 6 - August 17, 1995. By

R.W.Goldbach. The visit took place during the winter season of South Africa, at rather short day time lengths. Winter is the dry season, most of the trees and bushes loosing their leaves completely or partially, and many of the small birds operate in mixed flocks ("bird parties"). On one hand some birds are absent in this season, on the other hand some extra (sea)birds, coming from further south, might be expected. Nevertheless, taking these aspects into account, the journey produced a very good list of 432 bird species (and 59 mammal species).

...
....Trip Report: South Africa, December 5, 1995. By Tim Earl.
...
....Trip Report: Cape Town (South Africa) and Zimbabwe,

October 2-25, 1996. By David Kelly. This trip report covers my second trip to southern Africa.

...
....Trip Report: Cape Province (South Africa), September 17 - October 15,

1997 by Georges & Mireille Olioso.

...
....Eastern South Africa and Zimbabwe - 3rd Feb - 5th March 1997 by

Jon Hornbuckle. I spent a month birding in southern Africa, mainly Natal, Lesotho and Zimbabwe. We recorded 524 species during this time.

...
....Trip Report: South Africa, March 1-15, 1997. By David Fischer. The

following is a report of a trip that I made with a Bill and Sandra Watson to South Africa from 1-15 March, 1997. This was the first time that any of us had visited Africa, so most of the birds were new to us.

...
....Trip Report: KwaZulu-Natal, Kruger N.P. (South Africa); Lesotho and

Swaziland, August 16 - September 6, 1998 by Michael R. LevenThe following report covers three weeks spent in the north-east of southern Africa between 16th August and 6th September 1998. This was not exclusively a birding trip. Thus, the itinerary was arranged as a compromise between visits to sites for specialities and endemics of north-eastern southern Africa and those of more general wildlife interest

...
....Trip Report: South Africa and Victoria Falls - 20 July - 14 August 1998

by Stefano Brambilla. This is a report of a self-organised trip in South Africa, with an extension to Victoria Falls in Zimbabwe, made by an Italian group of 10 people this summer. The trip was not devised to see ONLY birds; in fact, although everybody was very interested in nature, animals and landscapes, I was alone when birdwatching... Notwithstanding this, the trip was very productive, as I managed to recognise about 260 species of birds and 50 mammals... and I had never been in Africa before, so no idea about its wonderful animals!

...
....Balgowan Area Birding - by David Geale. From April to June 1998,

I attended Michaelhouse school on exchange. This was during the off-season for birds in South Africa, but I still found the birding in the area quite good. Bear in mind that much of this information could be variable, annually and especially seaonally.

...
....Trip Impressions: Cape Town and Off-Shore (South Africa), January

1999 by Wim Vader. Early in January I had the opportunity to flee the dark, frost and snow of my hometown Tromsø, N. Norway, and for the first time in my life to visit South Africa. When one arrives at a new place as a newcomer one does not know what to expect, and it takes some time before one gradually begins to bring some order in the bewildering array of peeps and whistles that emanate from the bushes; I am one of those people who does most of his bird-spotting by ear.

...
....Trip Report: Cape Province, South Africa, February 20 - March 6, 1999

by Gruff Dodd.This was my fourth trip to Africa, and having decided on a visit to the region, my next decision was which areas to visit. I only had two weeks at my disposal, am no more than an average quality birder. I therefore decided against trying to cover the whole country, and instead decided to select one region, and try to cover it thoroughly.

...
....Trip Report: Larking About in South Africa's Northern Cape

Province, February 27 - March 14, 1999, by John McAllister. For most people South Africa's Northern Cape Province, if they know anything about it at all, consists of the Kalahari Gemsbok National Park. Perhaps they may have heard of Namaqualand and its wildflowers. Maybe they have heard of the region's exciting 4-wheel drive routes. For birders there is another reason to visit this area of semi-desert sands, hard gravel plains and rocky mountains. If you're a raptor freak then few places in southern Africa can compare with the Kalahari. As impressive as these raptors may be, they do not constitute the main appeal of the area to me, however. I am in love with southern Africa's larks. At least twenty species of these cryptically coloured little birds are to be found in the starkly beautiful area south of the Orange River.

...
....Trip Report: An Introduction to South African Birds: A Zululand

Bonanza, September 18-25, 1999 - by Wim Vader. We started out in Johannesburg and ending up in Durban. The problem with reporting about the birdlife of this amazing week is that it was so overwhelming, and we moved so quickly from place to place, that the different reserves have more or less melted together in my memory. I do have a bird list for what I saw and heard in the different reserves (and can send that on request), but that is often less than what the
leaders saw, and definitely much less than what they heard. See also Wim's reports on "Very Quiet Here Today": A Crash Course in Natal (South Africa) Birding, September 25-29, 1999 and "Two Catchup Walks in the Overberg" (Cape Province, South Africa), November 20-21, 1999.

...
....Trip Report: "Autumn Break" at Kruger N.P. (South Africa),

April 23-28, 2000 - by Mike Pope. We hadn't spent more than 2 days in the Kruger National Park for many years, and the opportunity arose over the Easter holidays to take 5 days and spend some time in the north and central part of the Park. At this time of year, the migrants have all headed north but after the cyclone which left most of the country waterlogged at the end of the South African summer - the bush in the park would still be green and thick and the rivers still swollen. This would make both birding and game viewing more challenging.

...
....Trip Report: Victoria Falls (Zimbabwe), Okavango Delta (Botswana),

Cape Town Area (South Africa), June 6-22, 2000 - by Larry Gardella. June is definitely off-season in southern Africa, especially the farther south you go. Fewer birds are breeding, and both the European visitors and some intra-African migrants have left the area. In addition, winter in Cape Town can bring a considerable amount of cold, rainy weather with occasionally strong winds. Taking all these factors into consideration, Andrea and I still decided to visit Victoria Falls, the Okavango Delta and Cape Town during 15 days in June. The scenery, the people, the mammals and the birds all made us glad that we did.

...
....Trip Report: Kabuli-Natal & Transvaal, South Africa. October 8 - 21,

2000. By Mike Hunter. The aim of this write-up is not to produce a comprehensive report, but merely to record our sightings, provide a brief site update and on-the-ground contacts to facilitate future trips for visiting birders.

...
....Trip Report: South Africa: September 2001 by J. P. Paris. We

chose this country because of the great number of endemic species, the timeliness to make a pelagic trip near Cape town and the assurance to see the Right Whales... We went to the Kalahari to see some great mammals: especially Lion and Cheetah. We made many kilometers (4500km), but Valérie had never been in Africa and we wished to see the big fauna of Africa. On the first days we clearly had the feeling to miss time but finally we have no regret. The great variety of landscapes and birds widely balanced all the inconveniences.

...
....Trip Report: Birding South Africa 2001 (Cape Town - Garden Route -

West Coast - Kalahari) November 11 to December 4, 2001. By Stefan Tewinkel and Brigitte Andrew. Although September and October are said to be the best months November is still a good season to visit the Southern African Wildlife. We chose this month also because there is little to miss in European Birdlife at this time of the year, whereas in South Africa summer just started. (This is a lavishly illustrated report, with photographs of both the various habitats visited as well as many of the birds on the species list.)

...
....Trip Report: Pretoria area, South Africa - 6 - 9 January 2002, by

Mike Prince. This was my first trip to Africa and arose at short notice through a work visit. I only had four days available for birding. The trip proved an enormous success. Over 310 species in just four (admittedly long!) days, included an incredible 227 new birds for me! This was a wonderful introduction to African birding and has given me the enthusiasm to plan my next trip already, preferably for a considerably longer time!

...
....Trip Report - Late Winter in western South Africa - Part 1, by John

McAllister. The following is the first part of a very belated report on a trip that my wife and I did in August, 2002. In essence it was an exploratory trip often off the beaten birding track so hopefully it is of some interest to those of you planning a visit to South Africa. See also Part 2, Part 3, and Part 4.

...
....Trip Report: Birding in South Africa, November-December 2002.

Pretoria, Pilanesberg National Park, Kruger National Park, Blyde River Canyon. By Stig Linander. With more than 900 species of birds recorded (about 1/10th of all species in the world), South Africa is a birders paradise. The main reason for me travelling to South Africa was the total solar eclipse on December 4th. The eclipse wasn't particularly successful but our group also did a lot of game viewing (great fun!) and most birding was done either as part of the game viewing or at the rest camps. Fortunately, our guides knew quite a lot about birds and they found many species we otherwise would have missed.

...
....Trip Report: South Africa Birding Trip, 14th November -14th December

2002, by Wim Heylen, Hans Matheve, Jan Vercammen, Ivan De Coninck. Most birding sites in South Africa are very well documented, both in trip reports and in books. It's easy to get detailed site descriptions straight from the net, and the "Essential birding" guide by Callan Cohen and Claire Spottiswoode is excellent. That's why we haven't included site descriptions as they would be redundant and would have made the report even longer. The few site descriptions that we obtained from bird guides during the trip are documented as this was genuinely new information for us.

...
....Trip Report: South Africa, 2002. Five of us spent two weeks in

South Africa from Nov 24th - Dec 8th 2002 in the company of Glen Holland, a South African now living in New Zealand, and his son Kyle. Glen devised an itinerary that concentrated on the endemics found in KwaZulu Natal but also included three days in the Cape. Our group trip total was 450 species and we saw 47 mammal species, including the Big Five.

...
....Trip Report: Eastern South Africa - "Red, Rare and Reclusive" -

27 September - 17 October 2002 with leader Keith Barnes. This trip was designed as a three-week intensive trip to eastern South Africa looking for not only all the eastern endemics, but also a host of Red Data Book (threatened), rare and reclusive birds found in eastern South Africa. We were after some serious quality birds and got almost all of them.

...
....Trip Report: South Africa - "Cape, Zululand and Drakensberg"

Endemics Clean-up - 27 October – 16 November 2002 with leader Keith Barnes.South Africa is classified a mega-diversity country by Conservation International. In the southwest it contains two habitats found nowhere else in the world, the heath-like fynbos and the semi-desert Karoo. Both these systems hold a host of endemic birds. For us, seeing as many endemics as possible was the prime objective of this tour. Tropical Birding designed this trip to maximise the endemic possibilities. According to the Red Data Book of Birds of South Africa, Lesotho and Swaziland there are 64 species that are endemic or near-endemic (90% of their breeding range confined) to the region. On our 21-day trip we saw all of these.

...
....Trip Report: South Africa - KwaZulu Natal, 15th August- 29th August

2003 - by John Dempsey. I have compiled this trip report from first hand experience and it is as accurate as I could possibly make it. I have avoided mentioning all of the 347 species observed concentrating mainly on those of interest albeit for one reason or another. My return trip to South Africa was an eleventh hour decision; luckily alternative itineraries from last years planning were still on my computer. This meant few worries about organizing a workable birding route, although in hindsight the amount of traveling between good birding areas was a little exhausting. I would prefer less driving next time around.

...
....Trip Report: The Western Cape, South Africa, 17th to 26th January

2003. By Mike Powell and Phil Bristow.
...

....South Africa Trip Reports - you can find additional South Africa trip

reports on John Girdley's BirdTours website.

...
Factoids taken from Where to Watch Birds in Africa - by Nigel Wheatley.