Chile Specialities
(Pause your cursor on the photo to see the species name.
Photo copyright Martin Reid

....

Photo copyright Don DesJardin

....

Photo copyright Cliff Buckton

....

Photo copyright Martin Reid

....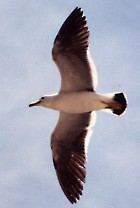 Photo copyright Jeremy Barker

....

Photo copyright Martin Reid

....

Photo copyright Martin Reid

....


Photo copyright Juan Tassara
....

Photo copyright Don DesJardin

....

Photo copyright Harald Kocksch

....

Photo copyright Brian Schmidt

...

Photo copyright Juan Tassara

....

Photo copyright Neotropical Journeys

...

Photo copyright Cliff Buckton

..

Photo copyright Alec Earnshaw
..
Photo copyright Tony Palliser

....Birding Sites in Chile - This site is part of the Birds of Chile website.

Few descriptions of birding sites in Chile are available on the web. Information is available on:

Sites near Concepcion
Sites near Santiago
Sites near Temuco

....
....Coastal Chile, Peru and the Humbolt Current - by Angus Wilson.

The Humbolt Current brings cold Antarctic water to the surface along the coast of Chile and Peru, supporting an immense fish population which in turn attracts great numbers of seabirds. An exciting host of species are endemic to the Humbolt Current: Humbolt Penguin, Markham's Storm-petrel, Hornby's Storm-petrel, Peruvian Diving-Petrel, Peruvian Pelican, Peruvian Booby, Guanay Cormorant, Red-legged Cormorant, Grey Gull and Band-tailed Gull.
....

....Exploring Chile's National Parks - this site

provides brief descriptions of:

Juan Fernandez Islands
Parque Nacional Torres del Paine
Parque Nacional Laguna San Rafael
Reserva Nacional Cerro Castillo
Parque Nacional Chiloe
Parque Nacional Quelat
Parque Nacional Alerce Andino
Parque Nacional Vincente Perez Rosales

....
....Patagonia - Geographic regions and Wildlife -

site provides information on:

Ephemeral Lakes
Peninsula Valdez
Punta Tombo
Los Glaciares National Park
Tores Del Peine National Park
Central Steppes

....
....Reserva Rio Clarillo - Rio Clarillo reserve is near Pirque, south of

the main part of Santiago.

....
....Birding in Conception - Conce is a good base to visit nearby

well know sites such as Laguna del Laja (near Los Angeles) and Cordillera Nahuelbuta (near Angol).

....
....Parque Nacional Cerro Ñielol - Cerro Ñielol National Park is situated

right in the city of Temuco, and can be reached by taxi or bus.

....
....Nahuel Huapi National Park - The most important

feature of this National Park is its diversity of habitats, such as the large lake and river system, the sub-antartic and valdivian cold forests, the dry steppes, lowland forest undergrowth and high andean ranges that host an interesting native flora and fauna.

....
....Rio Cruces Nature Sanctuary - The history of this wetland goes

back to 1960, when the biggest ever recorded earthquake occurred in Valdivia. A vital wetland habitat for thousands of waterfowl and waders was formed.

....
....Map of Argentina and Chile Parks - links to

information on:

Lauca National Park
Fray Jorge
Araucaria
Chiloé National Park
Lake District / Chile
Torres del Paine National Park
Laguna San Rafael National Park
Cerro Castillo National Reserve
Riacuteo Simpson National Reserve
Tamango National Reserve

....
....Wetlands of La Puna - At an altitude of 3,500 - 4,000m, La Puna or

the High Andean Plateau of the Central Andes, is shared by Argentina, Bolivia, Chile and Peru. It is a cold, desert region with intense solar radiation and strong winds which cause extreme temperature variations. Yet in the middle of this desert landscape, the greatest explosion of life is without a doubt associated with the lakes and 'salares'; the great variety and number of birds, many of them endemic to La Puna, is particularly striking.(This is case study #1, part way down the page)

....
....Tierra del Fuego - Located on the southern tip of

South America, Tierra del Fuego extends over 35,000km2 including Isla Grande as well as islands and archipelagos to the south of the Strait of Magellan. Along the coast and in the marine sectors, there are large sandy and stony beaches, numerous fjords, inlets and bays with wetlands which are highly variable in terms of salinity, and with luxuriant algae and peatlands surrounding them. Islands and fjords particularly in the exposed sector possess a large concentration and diversity of marine bird species. This is case study #2, further down the page).

....
....Chili - Directory of Wetlands of International Importance -

includes information on all Chili's Ramsar designated sites, including:

Carlos Anwandter Sanctuary

....
....Birding Trip Report - Argentina & Chile 2000 - by Jan Van Bulck.

Although we didn't go to Argentina and Chile for birding only, we took any opportunity to spot those birds and we ended up with about 130 species. All the areas we visited offered wonderful birding opportunities. These are some spots (follow the links in the navigation bar for more information) we'll always remember:

Torres Del Paine - Chile
Los Glaciaras National Park - Argentina
Peninsulla Valdez - Argentina
Iguazu National Park - Argentina
Los Esteros Del Ibera - Argentina

....
....Trip Report: Isla Robinson Crusoe Travel Diary - Oct 2 - 8, 2001.

By James Owenby. Nature presents many mysteries. Some four million years ago, a small archipelago arose 670 km (415 mi) west of South America, off the central coast of present-day Chile. Because they are volcanic in origin, these islands have never been connected to the continent. Yet living there today is a hummingbird, the Juan Fernandez Firecrown - descendant of wayfaring hummers that somehow managed to cross this expanse of ocean.

....
....1996 Grand Chile Trip Report - by Alvaro Jaramillo.

This commercial trip report provides information on a possible iotinerary and the likely birds to be found inthe various locations. See also 1997 Trip Report.

....
....Trip Report - Chile - January/February, 1999. By Dave Hanford.

This entertaining trip report, in addition to providing a full bird list, and information on the sites visited, give a real sense of what travelling around Chile as an independent birder would be like.

....
....Birdwatching in Bolivia and Chile - August, 1999. By Erik MØlgaard,

Jesper Meedom & Ulrik Andersen, Danish Ornithological Society, Birdlife, Denmark. (NOTE: this is a downloadable report in WORD format from the Danish Ornithological Society´s website). In August 1999, the excursions committee of the Copenhagen chapter of the Danish Ornithological Society (DOF) carried out its first tour to Bolivia. The tour was designed to give the participants a good coverage of the most typical habitats and of the biodiversity of the country. The time of the year was selected to minimize the amount of rain and here we actually succeeded too well - we didn't have any rain on the entire tour and the very dry conditions kept the bird song at a minimum and was probably part of the reason we missed quite a few of the species normally associated with Bolivia. See also Part 2 and Part 3.

....
....Trip Report: Chile - 30 October - 20 November 1999 - by Peter Browne.

I am a keen, long-time, listing birder, and Han is just getting into the sport. I had wanted to visit Chile (my 100th country) for many years, mainly because of the chance to see six families of birds which were missing from my life list: Diving-Petrels, Magellanic Plover, Seedsnipes, Sheathbills, Tapaculos, and Plantcutters.

....
....Trip Report - Conception, Chile - November, 2000 - by Eric Toorman.

This report is the result of approximately 15 hour birding in the Concepcion area. I briefly visited the Concepcion area from 18 until 25 November 2000 within the framework of my work.The period of the year is late spring, when most birds are relatively quiet because of breeding activity.

...
....Trip Report: Chile and Argentina - 7 October – 26 November 2000. By

Jon Hornbuckle. To fill the major gap in my South American list, I decided to visit Chile and most of Argentina (having already been to Iguazu). I started in Córdoba, then spent 6 full days in NW Argentina, before taking a bus across the Andes to northern Chile where I met up with 3 other stalwarts from South Yorkshire: Phil Gibson, Andy Marshall and Graham Speight. We then covered the whole of Chile, in 4 stages over 3 weeks, after which Andy and I bussed across to southern Argentina for the last leg of the trip. We were to have been joined by a third birder for the last part but as he had to drop out, we cut it short by omitting Ushuaia and Corrientes. The birding was very successful, especially in Chile where I hardly missed anything I hoped to see, thanks to a lot of help and a good team.

....
....Trip Report: Chile - November 7 to December 5. With Barry Wright,

Neil Bostock, Keith Turner, Simon Colnutt and Matin Honeybun. Chile has much to offer the visiting birder, with spectacular scenery; excellent roads and internal air network and above all a host of fantastic birds and endemic species. Veterans of South America will still find that Chile is a must, with many species restricted to southern South America reasonably common and easy to see here. In comparison to Argentina the avifauna is similar and the two countries may be incorporated on a single trip in order that all habitats are well covered ornithologically.

....
....Trip Report: Chile, 9 November – 24 November 2002 - by Gruff Dodd.

Chile was a destination which Sara and I had fancied for many years – the combination of good birding with lots of Chilean and Patagonian endemics, and a modern infrastructure combined with superb scenery added up to a total experience which seemed hard to beat. Our appetites were whetted further by a visit to Ecuador in September 2001, our first South American trip, which included some high altitude Andean birding.

........
....Chile Trip Reports - a number of additional Chilean trip reports are

available from Blake Maybank's "Birding the Americas: Trip Report and Trip Planning Repository".
....

....Chile Trip Reports - you can find Chile trip reports on John

Girdley's BirdTours website by following the South America/Chile link from the main page.