Florida Specialities
(Pause your cursor on the photo to see the species name. Click on the birds for more info... )
Photo by Andrew Wilson
Photo Copyright Erik Toorman
Photo by Tina MacDonald
Photo Copyright Erik Toorman
Photo copyright Peter Wallack
Photo by Tom Davis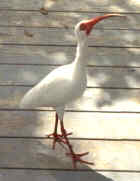 Photo by Tina MacDonald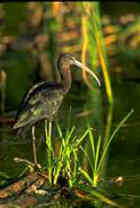 Photo by Don Baccus
Photo by Bert Frenz
Photo copyright Don DesJardin

Photo copyright Peter Wallack
Photo copyright Terry Brashear

Photo copyright Eladio Fernandez
Photo courtesy of Brian Fox
Photo copyright R. Bennetts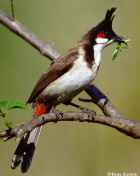 Photo copyright Vijay Cavale
Photo copyright Arthur Grosset
Photo copyright Greg Lasley

Photo copyright Eric Kleyheeg
Photo copyright Tetsu Sato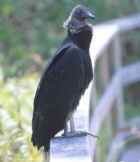 Photo copyright Bill Scholtz

....South Florida Birding Connection. The Places page

contains directions and maps to south Florida birding locations.

....The Great Florida Birding Trail (GFBT) is a collection of sites

throughout Florida selected for their excellent birdwatching or bird education opportunities. A 2000-mile trail designed to conserve and enhance Florida's bird habitat by promoting birdwatching activities, environmental education and economic opportunity is under development. Make sure if you're visiting Florida to see the birds, that the donwload the calling cards of this site to leave with local businesses.

....The Audubon Society of the Everglades - Birding Hotspots
....Everglades National Park - The Everglades provides

a sanctuary as well as a breeding and feeding ground for many species of wading birds that depend on the climate's wet and dry cycle in order to reproduce.

....Corkscrew Swamp National Audubon Sanctuary - located near

Naples, Florida is home to a wide variety of native plants and animals, including the largest colony of endangered wood storks in the country. Swamps, marshes and pine forests bring this 11,000 acre sanctuary to life. See also the Broward County Audubon Society Outing photos of the Corkscrew Swamp Sanctuary. (Thumbnails do not work, but click through to the larger photos) as well as Bill Scholtz's Corkscrew Swamp Photo Journal.

....Birds of Sanibel Island - There are several places to see birds ....Birding at the J.N. "Ding" Darling National Wildlife Refuge on ....Pelican Trees and Sundial - Sanibel Island - by Peter Wallack. ....Dry Tortugas National Parks, formerly Fort

Jefferson National Monument, lies at the extreme western end of the Florida Keys, 68 miles west of Key West.

....Merritt Island NWR, Florida - Since August of 1963,

Merritt Island NWR has shared a common boundary with the John F. Kennedy Space Center on the east coast of Florida.

....St. Marks National Wildlife Refuge has a well-deserved

reputation for excellent birding. It is worth a visit at all seasons, but be aware that all sorts of biting insects may attack you anytime from March to November.

....Florida Keys - These tropical habitats draw several

species of West Indian birds which do not appear anywhere else in the Continental United States. During the spring and fall, waves of migratory birds pass through the Keys enroute between northern nesting areas and neo-tropical winter habitats.

....Where to go Birding in Florida - from the Florida Fish and Wildlife ....Florida National Wildlife Refuges - this site contains

links to 12 National Wildlife Refuges in Florida, including:

Cedar Keys
Crystal River
Chassahowitzka
Egmont Key

.... J. N. "Ding" Darling
.... Loxahatchee .... Merritt Island

National Key Deer Refuge
Pelican Island

.... St. Marks

St. Vincents National Wildlife Refuge

....National Wildlife Refuges Index - Florida. Includes another

set of links to information on:
... Arthur R. Marshall Loxahatchee National Wildlife Refuge

Hobe Sound National Wildlife Refuge
Chassahowitzka National Wildlife Refuge
Egmont Key National Wildlife Refuge
Florida Panther National Wildlife Refuge

. . J.N. "Ding" Darling National Wildlife Refuge

Lake Woodruff National Wildlife Refuge
Lower Suwannee National Wildlife Refuge

... Merritt Island National Wildlife Refuge ... St. Marks National Wildlife Refuge

St. Vincent National Wildlife Refuge

...."Convention"al Birding in Texas and Florida - by Tina MacDonald.

I was lucky enough to be taken along for the ride when my husband had to attend back-to-back conventions in Houston, Texas and Orlando, Florida. He went to work - I went to see what birds I could find. So, I played hookey, rented a car and went out to see some of the birding hotspots I had highlighted on my web-pages.

....Alachua County's Best Birding Sites - Gainsville, Florida. Information ....Habitats in the Tallahassee Area - Presented by the Apalachee

Audubon Society. If you're looking for places to enjoy nature and wildlife in the Big Bend area of Florida, this site presents a number of great locations.

....Birding Locations in the Volusia area - Deland, Florida - provided

by the West Volusia Audubon Society.

....Martin County Bird Watching Areas - near Stuart, Florida. Provided by

the Martin County Audubon Society.

....Lake Woodruff National Wildlife Refuge - DeLeon Springs, FL - by

Peter May. This is a very good guide to wildlife viewing and photography opportunites at Lake Woodruff NWR. Sections of this website address Habitats, Species Accounts, Photographic Tips, and a Seasonal Calendar, as well as Maps. See also Peter's site on the Emerelda Marsh Journal: a Year in the Wetlands.

....Birding Florida - by Mary Scott. This website contains

information on:

the Anhinga Trail in the Everglades
Corkscrew Swamp Sanctuary
Paynes Prairie in Gainesville, Florida
Highlands Hammock State Park
and More!

....Pelican Man's Bird Sanctuary - Sarasota, Florida
....The Space Coast's Best Known Birding and Wildlife

Sites - The Space Coast Distinction - a unique combination of high tech space travel and an unmatched diverse, natural environment. An alternate location for this site is on the Indian River Audubon Society website.

....Birding Beaches - Shorebird Watching in Winter and in Migration -

provided by the Sanibel-Captiva Audubon Society.

....Birding Hot Spots - by Vince McGrath. This site lists hot spots

in the Lee, Charlotte, and Collier Co. areas (Fort Meyers) that covers most of SW Florida's habitats.

....St. Johns Audubon Society Hot Spots - Northeast Florida (St.

Augustine) offers many areas which are outstanding birding sites. These areas extend from Fernandina Beach to Vero Beach and as far inland as Gainesville and Ocala.

....Central Florida Birdwatchers Page - by Chuck Blakey. This site

contains information on:
... Merritt Island National Wildlife Refuge
... "Ding" Darling National Wildlife Refuge

Titusville's Blue Heron Wetlands
Citrus County Birding
Chassahowitzka National Wildlife Refuge
Lake Woodruff National Wildlife Refuge
Orlando Wetlands Park

....Big Bend Birding Guide - by Noel Warner. This birding guide covers

the area known as Florida's Big Bend. The Big Bend includes the area between the Apalachicola River on the west and the Suwanee River on the east. Site is organized by bird species with links to sites where that species is found.

....Birding Locations - North East Coast - also by Noel Warner. This ....Florida Birding - check out the Florida link on John Girdley's site

for information on

the Orlando -Disney - Merrit Island area - A birder's diary of how to spend no less than eleven days around the Disney Resorts and yet still see almost a hundred species of birds with no prior knowledge of where to go!
Other Recommended Sites in Florida - A compilation report based on the comments of experienced U.S. birders John J.Collins and Bill and Sue Nester. The Everglades and the Dry Tortugas are among the sites that they recommend.

....Great places to see wildlife in the Kissimmee Valley
....Seawatching at Apollo Beach - part of Noel Warner's birding site.
....St. Johns Audubon Society Hot Spots - includes links to:

Stokes Landing Conservation Area
Lake Woodruff NWR
Blue Springs SP
Fort Matanzas NM

....Gulf Islands National Seashore - this is a place

of myriad riches. There are sparkling blue waters, magnificent snow-white beaches, and fertile coastal marshes. There are nineteenth century forts, shaded picnic areas, winding nature trails, and comfortable campgrounds. Diverse and abounding with wildlife, the park is not a single block of land but a mosaic. It includes 11 separate units stretching eastward 150 miles from West Ship Island, Mississippi, to the eastern tip of Santa Rosa Island, Florida.

Tropical Audubon Society Presents South Florida Bird

Finding FAQ - this site is organized by target bird, and provides directions to the best place to find them in south Florida.

....Wildlife Viewing in Florida - the site provides information on:

wildlife viewing by Region, by City, or by Species as well as an Index of Wildlife Viewing Sites and articles about Florida Wildlife.

Florida Keys Raptor Migration Project - The Florida Keys may be

the premier location in the world to observe the fall migration of Peregrine Falcons. Each year over 23,000 raptors move through the Florida Keys, including over 1,700 Peregrines. Several other species, such as Merlins, American Kestrels, Sharp-Shinned Hawks, Cooper's Hawks, Ospreys, Northern Harriers, Turkey Vultures, and Broad-winged Hawks migrate into the Keys in large numbers. This is also the probably the best location east of the Mississippi to see both Swainson's Hawks and Short-tailed Hawks during migration. Come visit the research and education staff of the Florida Keys Raptor Migration Project at Curry Hammock State Park (Mile Marker 56, Overseas Highway) between September 15 and November 13 each year to observe this exciting migration for yourself.

Florida's RAMSAR Sites - information on: ....The Nature Conservancy of Florida - preserve profiles

including:

Tiger Creek Preserve
Blowing Rocks Preserve
Apalachicola Bluffs and Ravines Preserve
The Disney Wilderness Preserve
Torchwood Hammock Preserve

....The Street/Audubon Nature Center - home of the Lake Region

Audubon Society, in Winter Haven, Florida. The 42 acres of this center contain many fine examples of Florida flora and fauna. There are 143 species of birds, 15 mammals, 23 reptiles, 10 amphibians, 43 butterflies, 14 dragonflies, and 150 plants. This diversity makes a great outdoor classroom that everyone can enjoy. The two walking trails are a primitive trail and the Norton Agey Nature Trail.

....Suncoast Bird Sanctuary - Indian Shores, Florida.

(just up the cost from St. Petersburg Beach) "They have a pretty large variety of Florida shore birds which they were rehabilitating or keeping, depending on the severity of their problem. It's a small Sanctuary, and we were there less than an hour, but it was fun to see some of the shore birds up close and identified." Information from Mary Liponis, Derry, NH.

....Pelican Harbour Seabird Station - a non-profit seabird rehabilitation

center dedicated to rehabilitating and releasing injured seabirds in the Biscayne Bay area. Visitors are welcome to visit and watch the many types of seabirds that frequent the area.

....Trip Report: Florida - by Mike Meyers. This is a trip report for central

and southern Florida, 12/24/03 through 12/30/03. It is a combination of two reports posted previously on the Floridabirds-L list.

....Trip Report: Orlando, Florida "Birding with the Mouse", by Andy

Benson. In August 2001 and May 2003 our family holidays took us to that ultimate tourist destination, Orlando. Birding was not a high priority in their minds but was uppermost in mine, especially as it was to be my first visits to the other side of the pond. What follows will probably be of more help to a birder in a similar situation to myself, where holiday locations are based more on family requirements rather than species diversity!

....Trip Report: Florida, USA - January 2003, by Andy Wraithmell.

This was our second trip to Florida. If like me you are a keen photographer then take plenty of film, to be honest I could have taken twice as many shots as I did. The best reserves for photography were J N Ding Darling NWR, Corkscrew Swamp Sanctuary, Everglades NP and Wakodahatchee Wetlands Reserve (especially for Sora).

....Birding South Florida - March 13 - 19, 2001. By Stefan Tewinkel.

This excellent trip report includes an illustrated species list. March is not the best season for birdwatching in Florida since some birds arrive much later, nevertheless I saw a lot of interesting birds and missed little. The weather was warm and excellent with absoultely no rain at the places I visited. On the other hand South Florida is suffering from a severe drought with only very few mosquitos but also less birds.

....Florida Trip Report: April - May 2004, by Paul Wetton. The year 2004

saw our first visit to the USA with a three week vacation in Florida on a Fly Drive with Virgin Atlantic. All in all I enjoyed the visit to Florida even though it involved a lot of travelling around. I didn't see as many birds as I had expected, mainly because of the lack of migrants. I think I would have been pretty disappointed without the visit to the Tortugas. My advice to anyone visiting Florida at the time that we did would be to spend as much time in the areas where you find a lot of birds such as the Blackpoint Wildlife Drive, Corkscrew Swamp and The Dry Tortugas, unless there are good falls of migrants.

....Florida Trip Reports - a number of Florida trip reports are available

from Blake Maybank's "Birding the Americas - Trip Report and Trip Planning Repository".