Kenya Specialities
(Pause your cursor on the photo to see the species name.)
Photo copyright Nick Lowton

...

Photo copyright Paul and Helen Harris

...


Photo copyright Nick Lowton

...

Photo copyright David Geale

...

Photo copyright Nick Lowton

...

Photo copyright Paul and Helen Harris

...

Photo copyright Zoo in the Wild

...

Photo copyright Nigel Blake

...

Photo copyright Nick Lowton
...


Photo copyright Eddie Horvath

...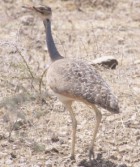 Photo copyright Allen Chartier

...

Photo copyright Gerard Mornie

...

Photo copyright Anke Poggel

...

Photo copyright Naoto Noda

....Birdlife in Kenya - Kenya Association of Tour Operators and GORP.

Kenya has a vast variety of species, over 1000, in a vast variety of habitats. The summaries on this site indicate which parks or reserves fall into which major habitats as well as naming some of the principal birds which can be found in them.

...
....Kenya Birds - this great site by Paul and Helen Harris

includes various Kenya checklists as well as information about birding at:

Amboseli
Lake Baringo
Lake Naivasha
Masaii Mara
Mt. Kenya
Samburu
Tsavo

...
....Birdlife in Kenya - Kenya has a more than 1,000 species of birds

in a vast variety of habitats. The big variety of birds is made possible by lack of climatic extremes. Kenya straddles the equator and has only two seasons, wet and dry. In the northern latitudes huge numbers of birds migrate southwards to avoid the harsh winter. From as far east as the Bering Straits and as far west as the northern tip of Norway, they come in their millions to East Africa. It has been estimated that 6 billion birds make the journey each year. Add the visiting birds to the incredible variety of local birds, and you have an ornithological paradise.

....
....Kenya's National Parks and Reserves - this site contains information

on all Kenya's parks, some reference to birdlife in each park. The Arabuko Sokoke Forest Reserve is considered one of the best. Another site on Kenya's parks. GORP's Kenya Parks page.

...
....Kenya's Eastern National Reserves - In the eastern part of the

country there are five national reserves and one national park. The reserves are:

Arawale National Reserve
Tana River Primate National Reserve
Boni National Reserve
Dodori National Reserve
Shimba Hills National Reserve
Arabuko Sokoke National Park

...
....Maasai Mara National Park - The Maasai Mara is Kenya's finest

wildlife sanctuary. Everything about this reserve is outstanding. The wildlife is abundant and the gentle rolling grassland ensures that animals are never out of sight. Birds too are prolific, including migrant birds and 57 species of birds of prey.

...
....A Visit to Masai Mara - a Safari to Central Kenya by Matthias

Zimber and Martin Becker. This trip report provides information about the mammals and birds seen during a visit to several national parks in the Masai area. Check also the author's review of the national parks from a naturalist's perspective, and including information on accomodations.

...
....Lake Turkana and Sibiloi National Park - Sibiloi National Park is

situated on the east shore of Lake Turkana in northern Kenya. Lake Turkana'a ecosystem with its diverse bird life and desert environment offers an exceptional laboratory for studies of plant and animal communities. The lake is also one of Africa's most important breeding areas for the Nile crocodile.

...
....Virtual Safaris in Kenya's National Parks - this commenrial site will

give you a sense of what you will see in the various national parks.

...
....Amboseli National Park - The park encompasses dry lake beds,

savannah woodland, and extensive swamps constantly fed by springs emanating from the mountain. The water attracts a wide variety of bird and animal life.

...
....Kakamega Forest National Reserve, Ruma National Park, Ndere

Island National Park & Kisumu Impala Sanctuary- The Reserve is twice the size of Nairobi National Park with 380 species of plants spread in swamps, riverine and hardwood forest areas, glades and the shallow forest around the edge of the reserve. 350 species of bird have been recorded including rare snake-eating birds.

...
....The Aberdares - The Aberdares is the established name of a

mountain range which thrusts directly north from Nairobi for more than 160 km. Part of the range is protected as the Aberdare National Park. Birds are not only plentiful but also dazzling.

...
....Kenya - Directory of Wetlands of International Importance - includes

information on all Kenya's Ramsar designated sites, including:

...
....Trip Report: Nairobi, Kenya 24 April 2005. By Charlie Moores.

One day's birding in Kenya - one WHOLE day in a country with a list of about 800, unforgettable birding highlights, a huge range of habitats and scenery...it was always going to be a little frustrating... Well, about this time last year I'd stumbled on a quiet and well-laid out little bird reserve called the AFEW Nature Sanctuary, attached to the Langata Giraffe Centre in Karen - about 8 miles/15km from Nairobi City Centre, or a twenty minute taxi ride.

...
....Trip Report: Kenya, 24th June – 9th July 2002 by Steve Bird.

588 Species seen (2 weeks). Great company, excellent bird sightings with everything seen well by everyone and all backed up by very good weather and fantastic scenery. A Birdseekers Tour Report.

...
....Trip Report: Budget Birding in Kenya - March 12-25 2002 - by

Frank E. Rheindt. At the beginning of March, I was confronted with an unexpected 4 weeks of vacation and decided to do some birding abroad. As a student, I have to restrict my traveling to economic destinations, so I was very pleased when I found a rather cheap flight from Zurich to Mombasa coupled with a 2-week stay in Kenya. 2 weeks isn't quite an appropriate amount of time to cover this mega-diverse country, but I figured it was better than nothing, and – in retrospect – my wallet would not have permitted a single additional day.

...
....Trip Report: Kenya 2001 - by Mark Kuiper NatuurBeleven.

Kenya is great place for birding. The country offers a huge variety of biotopes in breathtaking landscapes and birds are everywhere. And they are easy to see too! If you favor car-birding, there are many tours to choose from. In Kenya people assume that if you are rich, you do not want to walk. Hotels offer walks in the wilderness -total length of the hike: 0.3 mile ! However, if you like to combine birding with real hiking in the wilderness, it is not easy to find a tour company to arrange things.

...
....Trip Report: Kenya & Netherlands - July 6-23, 2000. By Allen and

Nancy Chartier. Allen was working on setting up an Arizona tour for Sarus Tours, which ended up being cancelled due to lack of registrations, so Nigel suggested we might want to tag along on a trip to Kenya scheduled for the same time. This was a special trip organized by a group from Minnesota, who mostly all knew each other. Nigel offered to let us join the group, and we only had to think about it for a minute before saying yes!

...
....Trip Report: Kenya & Tanzania - October 12 to November 8, 2000.

By Linda Lee Baker. The animal & bird watching was excellent in each country, but was far better in Tanzania. This was our fourth trip to the continent (South Africa, Botswana, and Zimbabwe previously), and we saw more animals than in the last 3 trips combined.

...
....1999 Kenya (Rookies on Safari!) - February 28 to March 21, 1999 - by

Sam and Lea Febba. This trip resulted in 525 birds and 53 mammals!

...
....Tanzania and Kenya Trip Report. This trip report is provided courtesy

of Urs Geiser's Trip Report Archive. October 7-27, 1999 by David Kelly. My annual holiday this year was to be in Australia but the friends we were going with couldn't make it, so my wife, Lillian, and I decided to go to Kenya. From the UK one of the most economical ways to visit Africa is to go by overland truck. This means that you follow a preset itinerary and that you have to camp but we had a good time.

...
....Kenya Trip - May 2001. Trip Report - The First Ever "disabled

birders association" Trip. 13th May 2001 - 28th May 2001. By Bo Crombet-Beolens. This report will focus more closely on accommodation and access than a normal birding trip report as it was the first undertaken by the dba (Disabled Birders Association).

...
....Trip Report: Birding Kenya, 5 December 2001 - 19 January 2002. ...
....Trip Report: Kenya, October 28 - November 21, 1998. By Theresa ...
....Trip Report: Kenya & Uganda, July 19 - August 11, 1997. This trip report ....Tanzania and Kenya Trip Report - 30 June to 20 July 1996 by

Michael Mills. This trip report covers Nairobi, Amboseli NP, Arusha, Arusha NP, Tarangire NP, Ngorogoro Crator and Serengeti NP.

...
....Trip Report: Kenya, July 29 - August 25, 1996. This trip report is ......
....Trip Report: Kenya, Tanzania and Malawi, February 1996

'Cheating' for Southern African Species North of the Zambezi River by Mike Pope and Grant Dunbar. This trip report is provided courtesy of Urs Geiser's Trip Report Archive. It was the following extract of an article about birding in Kenya that caught my attention about what really does lie north of the Zambezi. It comes from "Where to watch birds in Africa." 'Expect to see more birds than you can possibly imagine in Kenya. Some bird tour companies notch up to 600 species in 2 weeks and 700 species in 3 weeks. In 1991 Brian Finch set the African record by notching up a staggering 797 species in just 25 days, this also included 70 mammal species...'

......
....Trip Report: Kenya, 24 January - 14 April 1996 and 15 December -

29 December 1996. A report about a birding trip mainly outside national parks by means of public transport. 25 sites and 9 maps. By Michiel de Boer. Kenya is one of the best birding countries in the world with a list of about 1200 species. As a destination for a (short) birding holiday Kenya is maybe the best country in the world. The main reason for this is that birding is delightfully easy (a lot of open habitat and incredible high species density for open habitat) and as a bonus one can easily see a lot of mammal species.

......
....Trip Report: Kenya, 1981 - by Don Roberson.
......
....Kenya Trip Reports - you can find Kenya trip reports on John

Girdley's BirdTours website.


Factoids taken from Where to Watch Birds in Africa - by Nigel Wheatley.