Manitoba Specialities
(Pause your cursor on the photo to see the species name. Click on the birds for more info... )
Photo copyright Vic Fazio
Photo copyright Robert Royse
Photo by Marcus Martin
Photo copyright Don DesJardin
Photo copyright Robert Royce
Photo by H. R. Spendelow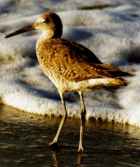 Photo copyright Peter Wallack

....Birds of Churchill - According to L. Brandson and B. Chartier,

compilers of Encounters on Hudson Bay, Churchill Region "What makes Churchill a birder's paradise is its unique location in the tundra, taiga,coastal and boreal forest environments". Also check .

...
....Birding at the Edge of the Arctic - by Tim Gallagher - At the far

northern reaches of Manitoba, Churchill beckons to birders from around the globe. Churchill, Manitoba, has a lot of character. How many other places can you think of that have a polar bear alert system set up to warn residents whenever one of these huge carnivores comes lumbering through town?

...
....On Location: Churchill, Manitoba (The Virtual Tour) - Take a virtual

trip to Churchill, Manitoba and see if you can find and identify specialties such as Ross' Gull, Red-necked Phalarope, Smith's Longspur, Parasitic Jaeger, Three-toed Woodpecker, and Willow Ptarmigan. There are 134 sightings of 61 species to identify. This page also contains other interesting articles about birding in Churchill.

...
....Riding Mountain National Park - the park has many excellent,

easy to reach birding sites with a diverse group of birds including red-tailed, broad-winged and coopers hawks, loons, eagles, geese, ducks, black-billed cuckoos, and an incredible diversity of wildflowers.

...
....Potential Manitoba IBAs - This is a working list and map of potential

Important Bird Areas in Manitoba. The process of identifying IBAs in this region is by no means complete. Additional sites that qualify as IBAs will likely be identified and likewise, some of the sites mapped may not qualify as IBAs once a thorough evaluation is completed. Once a site has been formally identified as an IBA the site name is linked to a one-page site summary. Includes details about:

...
....Birder Hotspots from the Manitoba Museum of Man and Nature.

Click on your favourite hotspot and you will be linked to a checklist of the birds of that hotspot. Information is included on:

Assiniboine Park and Forest (Winnipeg)
Fort Whyte Centre (Winnipeg)
Bird's Hill Provincial Park

......Churchill

Delta Marsh
Duck Mountain Provincial Park
Hecla Island Provincial Park
Interlake District
Oak Hammock Marsh

......Riding Mountain National Park

Turtle Mountain Provincial Park
Whiteshell Provincial Park

...
....Great Birding Near Flin Flon and Creighton - from Harvey and ...
....Delta Marsh, Manitoba (southern edge of Lake Manitoba, 22 km

north of Portage la Prairie. - Information Sheet on Ramsar Wetlands.

...
....University Field Station (Delta Marsh) - a biological station of the

Faculty of Science at the University of Manitoba (Winnipeg, Canada), is located on the south shore of Lake Manitoba (98°23'W, 50°11'N). It borders Delta Marsh, a "Wetland of International Significance" under the Ramsar Convention, that is one of the largest pristine freshwater marshes in North America.

...
....Oak Hammock Marsh Wildlife Management Area (32 km north

of Winnipeg and just east of Stonewall, Manitoba) - Information Sheet on Ramsar Wetlands. See also this site for RAMSAR Information.

...
....Birding Canada - by Martin Tribe. This trip report contains information

on:

Assiniboine Park
Assiniboine Forest
Fort Whyte Center for Environmental Education
Oak Hammock Marsh

...
....Churchill Birding: Trip Report - by Ralph Paonessa. All I can say is, if

you get the chance, GO!! (and take me with you!).

...
....Manitoba Trip Report - by Robert Royse. June 3 - 20, 2002. I just

returned from a fantastic birding trip to Manitoba. I arrived in Winnipeg on June 3 and birded in the SE corner of the province before heading north on June 9 to Churchill for 11 days.

...
....Manitoba Trip Reports - a number of Manitoba trip reports are available

from Blake Maybank's "Birding the Americas - Trip Report and Trip Planning Repository".