Panama Specialities
Photo copyright Raul Arias de Para

....

Photo copyright Panama Audubon Society

....

Photo copyright Panama Audubon Society

....

Photo copyright Raul Arias de Para

....

Photo copyright Jean Coronel

....

Photo copyright Stefan Tewinkel

....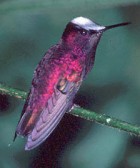 Photo copyright Greg Lasley

....

Photo copyright Larry Master

....

Photo copyright Allen Chartier

....

Photo copyright Panama Audubon Society

....

Photo copyright James Ownby
...
....
....Panama's National Parks, Flora, Fauna, & Wildlife - In a country

where the sun rises over the Pacific and sets in the Caribbean, you shuld have unusual expectations. You are unlikely to be disappointed. Panama has some of the most accessible rainforests and high altitude cloud forest on earth. In Panama, you will find more than 10,000 varieties of plants and more than 933 species of birds - more than can be found inall of North America and Europe combined - including some of the rarest on earth. See also Panama's Birds on the same website.

....
....The Panama Canal Rainforest Canopy Tower- Semaphore Hill

is considered one of the best areas for birdwatching in Panama and from the Canopy Tower you can easily see birds that inhabit the uppermost layer of the forest and which are normally very hard to see. This is "birding without the chiggers". See the recent news announcement on CNN.

....
....Birdwatching in Panama - by Darién Montañez, Director of

Publications, Panama Audubon Society. The Republic of Panama, a tropical country with a large variety of easily accessible habitats, is a great place for an introduction to the birds of the American tropics. The total number of bird species found in Panama, about 950, is surprisingly large, especially when you consider the relatively small surface of the country. Some 150 of these are neotropical migrants that only occur in the country from September till April. This variety is partly explained by the fact that Panama is a land bridge between North and South America. Therefore, our resident avifauna is composed of a mix of birds from both North and South.

....
....The Chiriqui Highlands - Panama - Primeval rainforests bedecked

with clouds, noisy, chattering birds flash brilliant iridescent colors as they dart about their daily chores, flowering epiphytes bloom en masse high above the forest floor while gurgling streams glisten and tumble hurriedly over great boulders in their dance towards the sea. This enchanted land is the Chiriqui Highlands, the part of the Cordillera Central that defines the northern border of the province of Chiriqui.

....
....Birding in Cana, Darien National Park - by Hernan Arauz. The pristine

valley of Cana in the eastern slope of Pirre mountain range in Panama's Darien National Park is, undoubtedly, the country's most productive birdwatching site in terms of quantity and quality of avian sightings. It can also be regarded as one of the top 10 sites on the planet.

....
....Panama Ecotourism - More than 10,000 varieties

of plants, and more then 1,000 species of birds. More than can be found in all of North America and Europe combined, including some of the rarest on Earth. Currently almost 24 percent of the total area is protected. There are 49 parks, reserves and refuges, including five national park less than two hours from Panama City.clickable map leads to key ecotourism sites in Panama.

....
....Panama Audubon Society - Endemic Bird Areas - Of the 920+

species of birds found in Panama 94 are restricted-range species (those with a global range of less than 50,000 sq. km.); eleven of which are found only in this country.

....
....Panama's National Parks - includes brief

descriptions of:

Altos de Campana National Park
Amistad National Park
Bastimentos Island National Marine Park
Cerro Hoya National Park
Coiba Island National Park
Chagres National Park
Darien National Park
El Cope National Park
Las Cruces Trail National Park
Metropolitan Nature Park
Portobelo National Park
Sarigua National Park
Soberania National Park
Volcan Baru National Park

....
....Darién National Park - Located in the

province of Darien to the east of Santa Fe and the Gulf of San Miguel.

....
....Los Katíos National Park - Los Katíos forms a transfrontier protected

area with Panama's Darién National Park and World Heritage Site. More than 450 species of bird (representing respectively 25% and 50% of the avifauna of Colombia and Panama) have been recorded within the park.Los Katíos is located in north-west Colombia in the north of the Department of Chocó between the frontier with Panama and the west bank of the river Atrato. It also includes the swamps of Tumaradó to the east of this river and land between the Cacarica, Perancho and Peye rivers.

....
....Panama - Directory of Wetlands of International Importance -

includes information on all Panama's Ramsar designated sites, including:

....
....Trip Report - Panama - by Jim Danzenbaker. This trip report is a

summary of a birding trip to Panama from March 10 through March 20, 2000. I have birded in Panama three times before and this was a chance to reacquaint myself with the myriad of species found on Pipeline Road and the surrounding area. I went down to lead a four day tour for a birding company but decided to nestle the tour between four full birding days before and several days after.

....
....Birds observed in Panama, 24-28 March 2001, Mark and Cindy

Lockwood. Part of John Girdley's BirdRours website. Cindy and I had a very enjoyable trip to Panama. We spent the entire trip in central Panama, mostly within the former Canal Zone. We stayed at the Canopy Tower for this trip and were very happy with the decision

....
....Trip Report - September 4-13 2000. By Cagan Sekercioglu. Between

September 4-13 2000, I was in the Panama Canal area to present my paper on the effects of forest fragmentation on south Costa Rican insectivorous birds (see abstract) at the Mesoamerican Conservation Biology Conference. During and after the conference, I had a few days to bird in the famous Canal area, including Achiote road, Pipeline road, Cerro Azul/Jefe, Gamboa and Smithsonian research station on Barro Colorado Island.

....
....Panama Trip Reports - a number of Panama trip reports are available

from Blake Maybank's "Birding the Americas: Trip Report and Trip Planning Repository".